As a graduate student, my day began at dawn. I used to catch the 5:15am bus to my ICWA coaching centre, attend college after that and then spend the evenings acquiring mastery over the typewriter. Thanks to this rigorous approach, I got a job mere days after graduating. The year was 1985.
But my stint at D B Madan & Co proved to be more than a job. It became my launch pad into a future I couldn't yet envisage. I had to take care of income tax and clearing and marketing. I learnt to be diligent about paperwork and honed my English due to the influence of my bosses Mr Venkatrathnam and Mr Devarajan. You might say that this was my first real foray into the language, having dealt primarily in Tamil till that time.
I was also given special permission to attend an evening college to acquire my M.A. in Economics. I made up for this by working seven days a week. Since my college was 35km from home, I would return home only by 11:30 pm. When in my present life, I am ferried around in comfortable cars, I often recall those hundreds of nights when I walked the last 1.5km to my home in sheer darkness with only swaying palm trees to keep me company.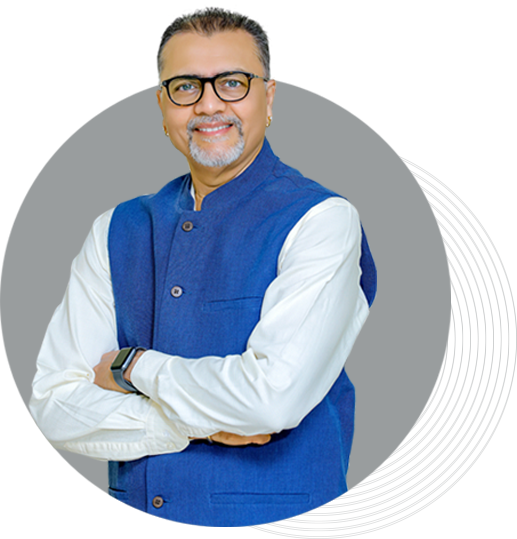 In 1989, I became a government employee, joining the Defence Ministry in Delhi. It soon became clear I did not belong in that world. I quit in six months.
The next six months, I remained jobless and experienced the full weight of my financial dependencies till Ceasefire Industries, a maker of fire extinguishers, hired me as a direct marketing executive. I relocated to Trichy and spent the next two years getting used to doors being slammed in my face. Seventeen-hour workdays ensured that I earned double my salary, which was 1500 rupees, through incentives. The stint toughened me; I learnt sales, the art of dealing with various kinds of people, and the resilience required to cope with difficult situations. I daresay that this stint equipped me with key skills that have come in handy as I lead Entrust.